SHOP FRONT & RETAIL SHUTTERS
Retail premises are some of the most commonly targeted by criminals, making it crucial to provide adequate protection against theft, smashed windows and other property damage. Shop front shutters provide an effective safeguard against such crimes, while also acting as a deterrent and benefitting for insurance purposes.
Roché have a wealth of experience in the retail sector, spanning everything from large scale shopping mall projects and innovative designs developed for leading flagship stores across the world, to one-off small kiosks requiring small manual shop shutters. Our shop front shutter products meet the industry's diverse requirements in terms of security levels, spanning up to SR1 to SR4 ratings as certified by the Loss Prevention Certification Board, according to LPS1175. A choice of fit types and colours, including powder coating to match brand colours, ensure aesthetics are maintained even while the shop shutters are in use, while vision and transparent designs allow potential customers to view product displays out of hours.
Learn more about shop front roller shutters below, or arrange a convenient appointment with one of our experienced surveyors to discuss your personal requirements.
The Roché team are on hand to guide you to the best product to suit your needs. We can provide more information about our products and pricing over the phone, with the option to arrange a site survey.
Practical advice from an experienced technical team
Request product and colour samples
Discuss control options and structural requirements
CONTACT US
Which retail security shutter is right for my business?
All shop front security roller shutters contain the same basic components; the slat curtain, guide channels and the box which contains the shaft assembly and motor (if electrically operated). Guide channel and box sizes are dependent on the size of the door or window to be secured and the type of slat used. In practice, choice of slat is driven by four main factors; size, budget, security and vision level. Click here to use our product finder 
Recent retail security shutter projects
How much does a shop front shutter cost?
A variety of different designs, materials and operation choices mean prices can vary significantly between shop front shutters. For example, a 3m wide shutter around 2.5m high, electrically operated via key switch, in a standard colour could cost anything from £1,000 for a solid steel shutter to over £5,000 for the exclusive Roché Eurolook.
Steel products come in a galvanised finish as standard. Aluminium products generally come with choice of standard colours such as white, brown and grey. If you cannot find a colour which matches your requirements nearly all retail shutter profiles can be powder coated any RAL colour for an additional cost.
All products are available on a supply only basis, however most customers want one of our experienced nationwide engineering teams to install. Customers who use Roché's retail shutter installation service also receive the peace of mind of a one year comprehensive product and workmanship guarantee, with ongoing service contracts available. Installation charges are based on the number of shutters to be installed and the complexity of the job.
Phone our team with rough sizes for a quick estimate quotation. For a formal quotation Roché will send an engineer to the job site for a free no-obligation survey. A survey allows Roché to take exact measurements, check all details, including fixing points and electric supply, plus also discuss your requirements in more detail. Once complete we aim to get detailed breakdown of costs delivered within 24 to 48 hours.
If you are interested in our rapid emergency service, which typically carries a surcharge, then please notify the team when you contact them.
QUICK QUOTE 
Get a free no obligation quote from our team.
ACCREDITED
All products are security accredited and certified.
QUICK QUOTE 
Get a free no obligation quote from our team.
OVER 20 YEARS EXPERIENCE
We have over 20 years' experience protecting homes and have an excellent reputation for supplying high quality security solutions.
MADE-TO-MEASURE
Made to measure and installed nationwide by experts. All our commercial applications come with a 12 month product and workmanship guarantee.
EXPERIENCED SURVEYORS
All our surveyors are high knowledgeable and technically proficient, advising on everything from design through to the final installation.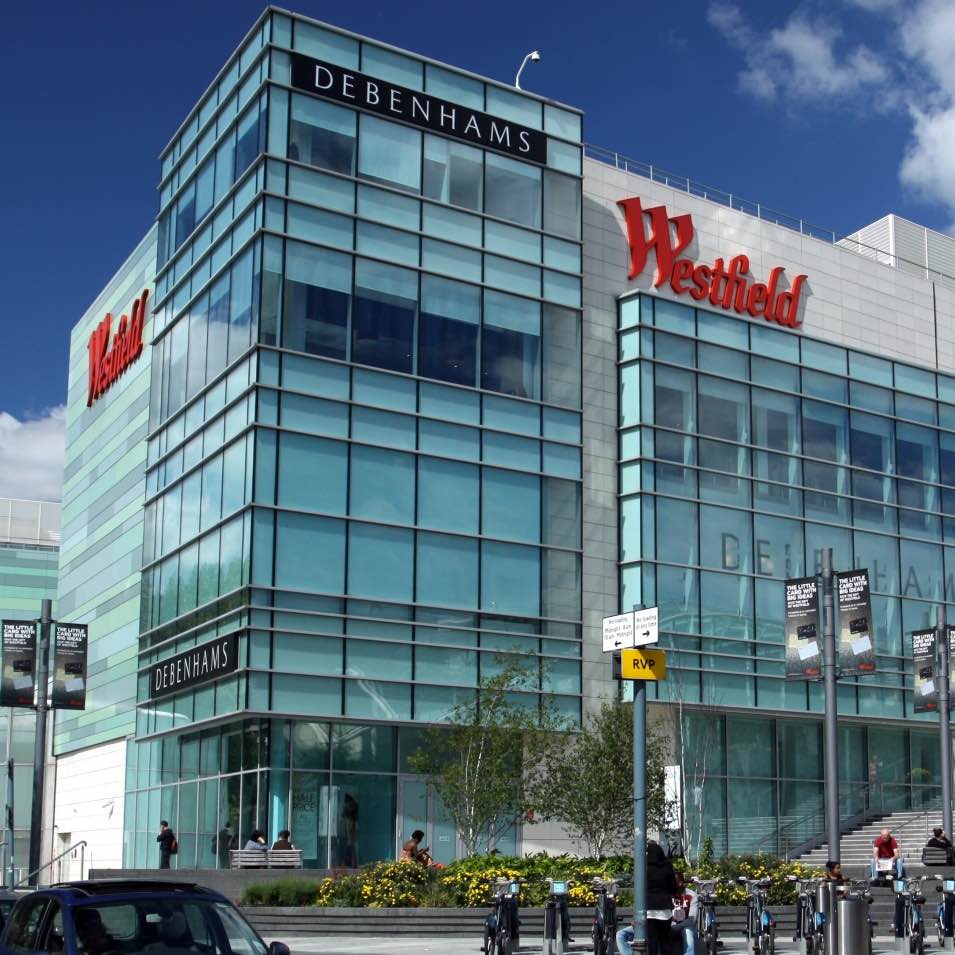 DESIGN ENGINEERING
Dedicated design and engineering team available to work with architects and contractors on major commercial projects.
CERTIFICATIONS
Our team continue to target high levels of customer service with multiple new certifications added throughout the year.
UK MANUFACTURING
Our team keep turnaround times as low as 3 days through in-house manufacturing and powder coating capabilities.
Let Roché be your shutter partner
Roché are partners with a number of companies large and small with ongoing shutter requirements including the likes of Transport for London, Portakabin Group, Edemol, NatWest and Mulberry. The benefits of partnering with Roche for your shutter requirements are:
Huge selection of on site manufactured products including the UK's most comprehensive range of LPCB / Secured By Design Insurance Approved Shop Front and Light Commercial roller shutters
Access to nationwide team of experienced shutter engineers for security shutter installations, repairs, terminations and services including our 24/7 Emergency Service team
Dedicated Account Manager to handle all your requirements
Competitive pricing including the development of company specific price lists and payment terms
For a quick estimate or free site survey contact our friendly team today.