Made to measure and installed nationwide by experts. All Roché shop front shutters come with a 12 month product and workmanship guarantee.
Over 20 different products available, from a solid steel shutter to the exclusive full vision Eurolook polycarbonate shutter.
Wide range of access control options, from standard key switches to cloud based keyless physical access control systems.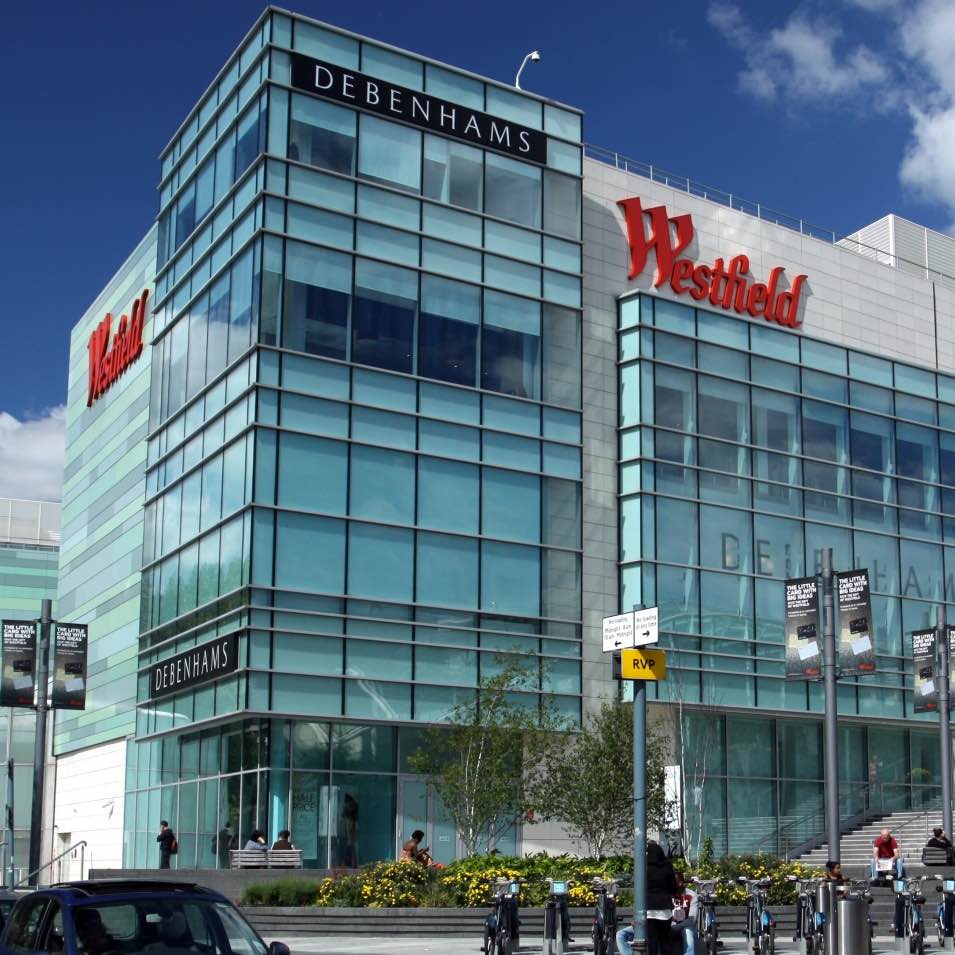 Dedicated design and engineering team available to work with architects and contractors on major retail projects.
More LPCB / Secured by Design, Insurance and Police approved retail products than any other UK supplier.
Emergency service available with turnaround times as low as 3 days through in-house manufacturing and powder coating capabilities.
Which retail security shutter is right for my business?
All shop front security roller shutters contain the same basic components; the slat curtain, guide channels and the box which contains the shaft assembly and motor (if electrically operated). Guide channel and box sizes are dependent on the size of the door or window to be secured and the type of slat used. In practice, choice of slat is driven by four main factors; size, budget, security and vision level. Below is a list of our popular curtain slats for shop fronts in ascending price order.
We have also developed a product finder application – click here to access it.
How much does a shop front shutter cost?
A variety of different designs, materials and operation choices mean prices can vary significantly between shop front shutters. For example, a 3m wide shutter around 2.5m high, electrically operated via key switch, in a standard colour could cost anything from £1,000 for a solid steel shutter to over £5,000 for the exclusive Roché Eurolook.
Steel products come in a galvanised finish as standard. Aluminium products generally come with choice of standard colours such as white, brown and grey. If you cannot find a colour which matches your requirements nearly all retail shutter profiles can be powder coated any RAL colour for an additional cost.
All products are available on a supply only basis, however most customers want one of our experienced nationwide engineering teams to install. Customers who use Roché's retail shutter installation service also receive the peace of mind of a one year comprehensive product and workmanship guarantee, with ongoing service contracts available. Installation charges are based on the number of shutters to be installed and the complexity of the job.
Phone our team with rough sizes for a quick estimate quotation. For a formal quotation Roché will send an engineer to the job site for a free no-obligation survey. A survey allows Roché to take exact measurements, check all details, including fixing points and electric supply, plus also discuss your requirements in more detail. Once complete we aim to get detailed breakdown of costs delivered within 24 to 48 hours.
If you are interested in our rapid emergency service, which typically carries a surcharge, then please notify the team when you contact them.
Control options for shop front security shutters
Key Switch
Secure key-based access and easy-to-use operation. Hold-to-run ensures safety, as the operator will always be in view of the shutter.
Key Pad
Fitted internally and/or externally, electronic key pads provide secure access to users with the code only.
Remote Control
Open and close the shop with a handheld remote control. Multi channel receivers allow a number of shutters to be controlled from a single device.
Fingerprint Recognition
The highest level of control over who enters your premises. A fingerprint reader allows only those who are authorised, such as employees, to open and/or close the shop.
Rocker Switch
A common choice in applications where access control is provided elsewhere. Simple hold-to-run design, where the user will be in view of the shutter for safe operation.
Cloud Based Keyless Systems
Operated conveniently via mobile phone app, a cloud based system allows for dynamic access control. Add and remove users in an instant, such as delivery drivers requiring temporary access.
Recent retail security shutter projects
Let Roché be your shutter partner
Roché are partners with a number of companies large and small with ongoing shutter requirements including the likes of Transport for London, Portakabin Group, Edemol, NatWest and Mulberry. The benefits of partnering with Roche for your shutter requirements are:
Huge selection of on site manufactured products including the UK's most comprehensive range of LPCB / Secured By Design Insurance Approved Shop Front and Light Commercial roller shutters
Access to nationwide team of experienced shutter engineers for security shutter installations, repairs, terminations and services including our 24/7 Emergency Service team
Dedicated Account Manager to handle all your requirements
Competitive pricing including the development of company specific price lists and payment terms
Years experience in physical security design, manufacture and installation
Day turnaround times often achieved
Sub-contractors: all installers are trained employees
Counties of England and Wales served, and many other countries too
Out of 5 for service in our most recent customer service survey
European suppliers. Roché only source the world's highest quality components